New York, NY
October 1, 2015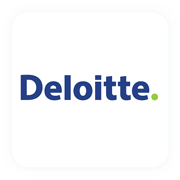 Deloitte Financial Advisory Services LLP helps clients navigate and resolve crisis, controversy, and transactions, advising them on strategies to mitigate the disruption that naturally occurs when facing these complex matters. Utilizing our specialized forensic skills and investigative toolsets, we help uncover facts in accounting and business records, transforming data into the insight clients need to resolve difficult problems and strengthen compliance and risk programs.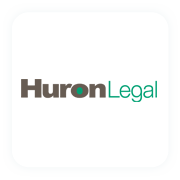 Huron Legal is the premier provider of comprehensive solutions for electronic discovery and litigation management, information governance and compliance, law department management, and legal analytics. Our consultants and technology-enabled services assist law departments of major global corporations and their associated law firms to reduce legal spend, minimize risks, and create efficiencies. Learn more at www.huronconsultinggroup.com/legal.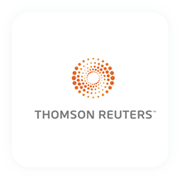 MORE LEGAL SOLUTIONS. ONE SULTION PROVIDER
Whether you practice, support, create, or enforce the law, Thomson Reuters delivers best-of-class legal solutions that help you work smarter, like WestlawNext®, Thomson Reuters Elite™, Practical Law™, and secure hosted products including Firm Central™ and Thomson Reuters Concourse™. Intelligently connect your work and your world through unrivaled content, expertise, and technologies. See a better way forward at legalsolutions.thomsonreuters.com
RVM has been the preferred provider of eDiscovery services and data solutions to leading global financial institutions, corporations and AmLaw 100 firms for nearly two decades. RVM has experienced professionals to assist around the world, across industries and in both the private and public sectors.
RVM is headquartered in New York, with offices in Chicago, Cleveland, and Los Angeles.
A leader in the eDiscovery industry, RVM has been ranked on the Inc. 500|5000 for the fourth consecutive year. Additionally, RVM was recognized by the WPO as one of the 50 fastest growing women-led businesses around the globe.
RVM was recognized by DiversityBusiness.com as a Top Business for 2014. This ranking reflects RVM's leadership, growth and commitment to diversity and inclusion. The Div500 represents the top privately held businesses in the US. This year 1,300,000 candidates were reviewed around the US for top honors. RVM Enterprises, Inc. was one of the select few chosen for the award.
RVM is proud of receiving certification as a women's business enterprise by the Women's Business Enterprise National Council (WBENC).