TRES Tequila Lounge & Mexican Kitchen
March 3, 2016
The San Francisco members of the PEER 150 are honored to host an evening of networking and content in support of the PEER 150 National event in Silicon Valley in November.  Attendance is open to senior Legal executives approved by our PEER 150 team.  You are invited to join us for an evening of engaging content and idea sharing, along with great food and plenty of networking time with your peers.
We look forward to seeing you on March 3rd!
Michelle Banks

Michelle Banks is Executive Vice President, Global General Counsel, Corporate Secretary & Chief Compliance Officer of Gap Inc.
In addition to the global legal function, Michelle currently oversees the Company's global equity, integrity and privacy functions. She has also led the foundation, franchise services, government affairs & public policy and sustainability functions during her tenure at Gap Inc.
Before joining the Company in 1999, Michelle was in-house legal counsel for the NBA's Golden State Warriors, and prior to that, worked in Japan as American counsel for ITOCHU Corporation. She was also associated with several law firms, including Morrison & Foerster in California and New York, focusing on corporate finance and international commercial transactions.
Michelle graduated from UCLA with degrees in Law and Economics, and was admitted to the California bar in 1988. She serves as Chair of the Board of Directors of Minority Corporate Counsel Association and on the American Bar Association's Commission on Women in the Profession.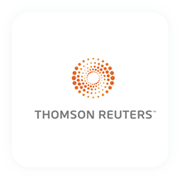 MORE LEGAL SOLUTIONS. ONE SULTION PROVIDER
Whether you practice, support, create, or enforce the law, Thomson Reuters delivers best-of-class legal solutions that help you work smarter, like WestlawNext®, Thomson Reuters Elite™, Practical Law™, and secure hosted products including Firm Central™ and Thomson Reuters Concourse™. Intelligently connect your work and your world through unrivaled content, expertise, and technologies. See a better way forward at legalsolutions.thomsonreuters.com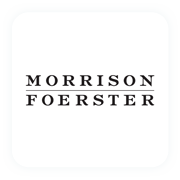 Morrison & Foerster is a firm of exceptional credentials. Our name is synonymous with a commitment to client service that informs everything that we do. We are recognized throughout the world as a leader in providing cutting-edge legal advice on matters that are redefining practices and industries.
But the Morrison & Foerster name tells only part of our story. In the 1970s, when teletype was used to send overseas cables, the firm purposely chose "mofo" as our teletype address. The nickname stuck, and we later decided to use it as our IP address.
In many ways, the MoFo nickname is an affectionate reminder that while we are very serious about our clients' work, we don't take ourselves too seriously.
We collaborate across a global network of 17 offices located in key technology and financial centers in the United States, Asia, and Europe. Our clients include some of the largest financial institutions, Fortune 100 companies, and leading technology and life sciences companies. We also represent investment funds and startup companies, and over the years have supported many in their growth and development as leading industry players and household brands.
Morrison & Foerster stands out for its commitment to client service. The BTI Consulting Group's Client Relationship Scorecard for 2014 included us on its prestigious list of "Power Elite" law firms, based on the results of interviews with general counsel and other decision-makers at more than 500 leading companies.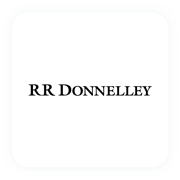 RR Donnelley is the preferred global provider of financial disclosure solutions, delivering financial communications and related services continually for over 150 years. We design, manage, produce and deliver words and images, bringing them to life on paper and in digital form for customers across all industries.
130 Townsend St
San Francisco, CA 94107
TRES' mission is to help you discover the wonders of Jalisco, Mexico. From the food, to the music, to the extraordinary products that derive from the amazing agave plant – we are so passionate about the gifts that this region of the world has given us. We want you to experience them as well, which is why we try to bring a bit of Jalisco to you.
The state of Jalisco, located in the Central Highlands, is home to Guadalajara, Mexico's second largest city. It is also the birthplace of much of Mexican culture, including Mariachi music and of course, Tequila. TRES represents the three types of 100% Blue Agave Tequila (blanco, reposado, ańejo).
Our infatuation with the world's finest Tequilas is matched only by our passion for the food of Jalisco. We feature traditional Jaliscan dishes, always cooked over mesquite, and we use only the freshest ingredients, from local farmers when possible.
At TRES we:
Make newly pressed corn tortillas throughout the day.Cook our food in mesquite-burning ovens.
Offer traditional Jaliscan dishes made with top-quality ingredients.
Craft award-winning fresh-lime margaritas with the world's finest Tequilas.
Deliver a festive atmosphere that is also family-friendly.
Celebrate the spirit of Jalisco every day!