Safeco Field & CenturyLink Field
July 13, 2016
The PEER 150
The Seattle members of the PEER 150 are honored to host an evening of networking and content in support of the PEER 150 National event in Silicon Valley in November. Attendance is open to senior Legal executives approved by our PEER 150 team.
You are invited to join us for an evening of engaging content and idea sharing, along with great food and plenty of networking time with your peers.
We look forward to seeing you on July 13th!
5:00 – Networking & Cocktail Reception (please arrive as close to 5:00 as you can to get your ticket for the game)
6:00 – PEER 150 Welcome Comments and Speaker Introduction
6:05 – Speaker Presentation
7:00 – Walk to Game
7:30 – Sounders Match, Dinner & Networking at CenturyLink Fan Deck
9:00 – Adjourn
Maya Mendoza-Exstrom
General Counsel
Seattle Sounders FC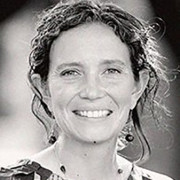 Maya Mendoza-Exstrom is entering her third season as Sounders FC General Counsel in 2016, overseeing and advising on the legal aspects of club operations and strategic planning. Prior to joining the club, Mendoza-Exstrom was in private practice for seven years at Mendoza Law Center, dealing in corporate formation and governance, real estate transactions, contract negotiation and commercial litigation.
Mendoza-Exstrom received her JD from the University of Washington. She serves as the Executive Director of the RAVE Foundation, a non-profit working to build small and innovative soccer fields dedicated for free play in communities in Seattle. She is also a long-tenured member of the Highline Schools Foundation Board of Trustees, and regularly serves as a youth mentor, advocate for equity in education and access to soccer. She is a former All-American soccer player at the University of Puget Sound and holds a USSF "B" Coaching License. She currently lives in Burien with her husband, Travis, and their daughter.
For more information about sponsorship, please contact BradCoen@thepeer150.com.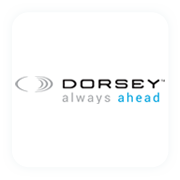 Clients have relied on Dorsey since 1912 as a valued business partner. With more than 550 attorneys in 19 offices across the United States, Canada, Europe and Asia, Dorsey provides an integrated, proactive approach to its clients' legal and business needs. Dorsey represents a number of the world's most successful companies from a wide range of industries, including banking, energy, food and agribusiness, health care, mining and natural resources, and public-private project development sectors, as well as major non-profit and government entities.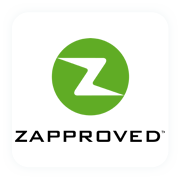 Zapproved Inc. is a pioneer in developing cloud‐based software for corporate legal departments. The Z‐Discovery Platform returns power to in‐house corporate legal teams and helps them navigate electronic discovery with minimal risk and cost, and it sets new standards for scalability and intuitive design. Zapproved software is widely adopted by Fortune 500 and Global 2000 corporations and was named as a "vendor to watch" in the 2015 Gartner Magic Quadrant for E‐Discovery.
Safeco Field & CenturyLink Field
Safeco Field (for opening cocktail reception & speaker presentations):
337 Edgar Martinez Dr. South
Seattle, WA 98134
** Please enter through the Suite Level Sky Bridge of the Safeco Field Garage
CenturyLink Field (for game, dinner & networking at The Fan Deck):
Set just south of historic Pioneer Square, against the backdrop of snow-capped mountains and glistening Puget Sound, CenturyLink Field is unlike any other stadium in the world. Inside the stadium you will experience perfect views of the field and surrounding area, unmatched comfort, cutting-edge technology and outstanding dining options. The facility, built atop of the site of the Kingdome, is not only home to the Seahawks, but the stadium accommodates many levels of soccer competition, including Major League Soccer, amateur, international, World Cup and collegiate soccer.