STK Downtown
April 19, 2016
The New York members of the PEER 150 are honored to host an evening of networking and content in support of the PEER 150 National event in Silicon Valley in November.  Attendance is open to senior Legal executives approved by our PEER 150 team.  You are invited to join us for an evening of engaging content and idea sharing, along with great food and plenty of networking time with your peers.
We look forward to seeing you on April 19th!
Tony West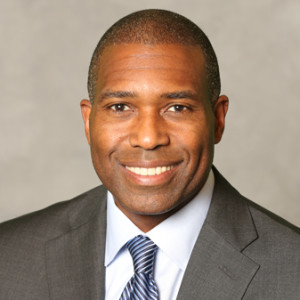 Executive Vice President, Government Affairs, General Counsel and Corporate Secretary Tony West is Executive Vice President of Government Affairs, General Counsel and Corporate Secretary of PepsiCo, a global food and beverage leader with net revenues of more than $66 billion and a product portfolio that includes 22 brands that generate more than $1 billion each in annual retail sales. PepsiCo's main businesses – Quaker, Tropicana, Gatorade, Frito-Lay and Pepsi-Cola – make hundreds of enjoyable foods and beverages that are respected household names throughout the world.
West assumed this role in November 2014 and is responsible for the company's worldwide legal, government affairs and public policy organizations. He also oversees the company's global compliance function and serves as President of the PepsiCo Foundation.
Prior to joining PepsiCo, West served as the Associate Attorney General of the United States, the U.S. Department of Justice's third-ranking official.
West has more than 20 years of experience in the public and private sectors. As Associate Attorney General, he led the Justice Department's efforts to protect Americans' civil rights; assist homeowners who suffered losses during the 2008 financial crisis; strengthen the federal relationship with sovereign Native American nations; establish strong partnerships between the nation's state attorneys general and the federal government; and secure access to criminal and civil legal aid regardless of income.
Prior to his appointment as Associate Attorney General, West served as the Assistant Attorney General for the Civil Division, the Justice Department's largest litigating component, where he supervised the work of approximately 1,000 lawyers. In this role, West bolstered the division's enforcement efforts to recover taxpayer money lost to fraud and abuse. He also emphasized the division's responsibility to bring civil and criminal actions to enforce the nation's consumer protection laws.
Earlier in his career, West was an Assistant United States Attorney in the Northern District of California, where he prosecuted a variety of federal crimes. He also served as Special Assistant Attorney General at the California Department of Justice and was a litigation partner at Morrison & Foerster LLP in San Francisco.
West graduated with honors from Harvard College, where he served as publisher of the Harvard Political Review, and received his law degree from Stanford Law School, where he was President of the Stanford Law Review.
West is based in Purchase, N.Y.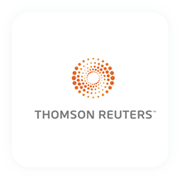 MORE LEGAL SOLUTIONS. ONE SOLUTION PROVIDER
Whether you practice, support, create, or enforce the law, Thomson Reuters delivers best-of-class legal solutions that help you work smarter, like WestlawNext®, Thomson Reuters Elite™, Practical Law™, and secure hosted products including Firm Central™ and Thomson Reuters Concourse™. Intelligently connect your work and your world through unrivaled content, expertise, and technologies. See a better way forward at legalsolutions.thomsonreuters.com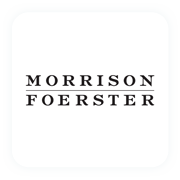 Morrison & Foerster is a firm of exceptional credentials. Our name is synonymous with a commitment to client service that informs everything that we do. We are recognized throughout the world as a leader in providing cutting-edge legal advice on matters that are redefining practices and industries.
But the Morrison & Foerster name tells only part of our story. In the 1970s, when teletype was used to send overseas cables, the firm purposely chose "mofo" as our teletype address. The nickname stuck, and we later decided to use it as our IP address.
In many ways, the MoFo nickname is an affectionate reminder that while we are very serious about our clients' work, we don't take ourselves too seriously.
We collaborate across a global network of 17 offices located in key technology and financial centers in the United States, Asia, and Europe. Our clients include some of the largest financial institutions, Fortune 100 companies, and leading technology and life sciences companies. We also represent investment funds and startup companies, and over the years have supported many in their growth and development as leading industry players and household brands.
Morrison & Foerster stands out for its commitment to client service. The BTI Consulting Group's Client Relationship Scorecard for 2014 included us on its prestigious list of "Power Elite" law firms, based on the results of interviews with general counsel and other decision-makers at more than 500 leading companies.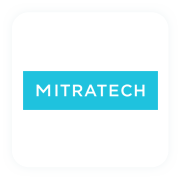 Mitratech is the market-leading provider of Enterprise Legal Management (ELM) solutions for more than 750 global legal departments of all sizes, representing 7 of the Fortune 10, almost 40% percent of the Fortune 500, and over 100,000 users in over 150 countries. Mitratech's products are also used by over 11,000 of its clients' external partners, including 99 of the Global 100 and 100 percent of the Am Law 200 law firms. Mitratech's portfolio of ELM software solutions offer end-to-end matter management, spend management, e-Billing, legal hold, contracts management, GRC, and reporting solutions. Clients are able to prove demonstrable value creation for their organization by automating legal workflows, improving business outcomes through actionable data and insight, increasing collaboration with external partners, and reducing overall legal spend. To learn more, visit www.mitratech.com.
26 Little West 12th Street
New York, NY 10014
STK Downtown is our original flagship steakhouse located in the trendy Meatpacking District of New York City. As a modern and vibrant take on the traditional steakhouse, STK Downtown is a quintessential part of experiencing NYC's nightlife and dining scene.
STK Downtown is not your daddy's steakhouse. Don't expect to find antiques on the walls or a stuffy atmosphere. We're a modern, chic steakhouse for anyone who finds the traditional American steakhouse a tad on the boring side. To us, the perfect night out means having the right music and the right vibe paired with mouth-watering cuisine.
We want you to mingle and have fun. Say hello to your table neighbors. Buy that handsome gent or that modelesque beauty you've been eyeing a drink at the bar. Dance to the DJ and then hydrate with a cocktail or two. At STK, you'll get more than a great culinary experience… You'll get the perfect night out.